Carpet Cleaning West Chester OH
WHY PRODRY FLOOR CARE?
Searching for carpet cleaning in the West Chester OH and Cincinnati area does not have to be difficult. You're not looking for just some ordinary company, you're looking for the Best Carpet Cleaner.  One that has hundreds of great reviews from customers just like you.   You're looking for a service you can trust to get out the tough, deep down grime in your carpets, that has a safe and healthy process and that will give you the peace of mind of having a truly clean, refreshed, healthy home. Learn more about Wood Floor & Tile Cleaning
At ProDry Floor Care we provide both Residential and Commercial Carpet Cleaning in the Greater Cincinnati and Northern Kentucky area.  ProDry Floor Care also service the southern portion of the Dayton Metro area in cities like Centerville, Miamisburg, Beaver Creek and Kettering.
YOUR WEST CHESTER EXPERTS
Are you searching for carpet cleaning in the West Chester OH and Cincinnati area? Do you want carpet cleaning that will get out tough, deep-down grime? Are you looking for a carpet cleaning service that is safe and healthy for your carpet and home? Pro-Dry Floor Care provides carpet cleaning services in West Chester, OH, and the Cincinnati area. Using only natural, green carpet cleaning solutions we are able to remove even the toughest stains.
We know how important carpet cleaning is for your carpet's health, but did you know it can also impact your home? Carpet naturally absorbs air pollution, which gathers deep down in the carpet fibers. Pro-Dry Floor Care specializes in carpet cleaning and hot water extraction. This carpet cleaning process uses hot water and powerful carpet cleansing systems to remove dirt, debris, allergens, pollutants, and contaminants.
NOBODY CLEANS CARPETS LIKE US
There are many carpet cleaning companies advertising their services. But ProDry Floor Care isn't like other carpet cleaners. We ensure our employees are trained and up-to-date on all of our cleaning processes. When available we also send our technicians to gain certification in the different aspects of cleaning within the Carpet Cleaning Industry.
ProDry doesn't make you wait to use your carpets after a session. By using a fraction of the water that other carpet cleaning companies use, we are able to cut drying time in half. ProDry carpet cleaning is the carpet cleaner that really cares about you and your carpet. We will work to get your carpet dry so you can use it faster.
When it comes to carpet care, ProDry has you covered. We are carpet cleaners in the West Chester, Ohio area who have perfected our craft through years of experience and training. Our carpet cleaners are trained to deliver the best carpet cleaning results that money can buy, but not at a price that will break your budget. We use green carpet cleaning solutions designed with you in mind. These carpet cleaning solutions are safe for your carpet as well as children and pets. If you're ready to start experiencing carpet that looks, feels, and smells clean again then please contact us at ProDry today.
WHAT MAKES US SPECIAL
ProDry Floor Care is the best way to get your carpets looking like new again. We offer several different packages and we will work with you to find the best package for your needs, as well as not selling services that are not needed. Our goal is to leave your environment with clean carpets that will improve your life and the comfort of your surroundings. With our integrity, honesty, and professionalism, you can expect us to take care of all of our customers.
You don't want dirty carpets around your home or office. Let us come out today and give you a free quote on carpet cleaning services! We guarantee that once we have finished with the job, nobody will be able to tell there was ever been dirt on them in the first place. Call now for more information about our special offers! Call now to schedule an appointment with one of our friendly staff members who would love to help you keep your home or business clean and tidy!
Pro Dry Floor Care Carpet Cleaning is here to help. We have the experience and expertise to get rid of odors from pets, including urine deposits and pet odor. Our specially formulated solution can take care of any foul odor that may be bothering you. Pet odors are the result of bacteria growth, which is common in warm, dark places like your carpet. The longer things resonate, the worse it gets. The same is for urine deposits which can cause permanent color damage or cause color release as well as other problems with your upholstery and fabric items if not cleaned up properly.
You deserve to have a clean home without worrying about the smell of pets or their messes. Let our professionals take care of all your carpets so you can enjoy peace of mind in knowing they are safe for your family members and pets. Guaranteed to remove any odor from carpets, rugs, or upholstery, ProDry's formula breaks apart the molecules and proteins that cause odors and stains. Never covering or masking the odor, ProDry actually removes the odor-causing agents preventing any further damage and staining. Don't wait another minute, call ProDry today!
WE DO THE HARD WORK SO YOU DON'T HAVE TO
Pro Dry Floor Care is the best choice for your upholstery needs. We have over 10 years of experience and are fully insured to protect our customers. Our staff has the knowledge and experience to clean a wide range of upholstered items. Whether you have a sofa, chair, footstool, bench, or any other item that needs attention, then we have the supplies to perform a superior cleaning job for you. We also have the knowledge to work with all types of materials; from leather to microfiber to silk, we have the right cleaners and machines to remove dirt and stains from your upholstery piece(s) and help improve its appearance and style while also improving its health! You won't find another company with more experience than us when it comes to upholstery cleaning. We know how important this is for your home so we make sure every order is done with care and precision. Let us give you peace of mind when it comes to keeping your furniture looking its best!
Pro Dry Floor Care is not only the best at carpet and upholstery cleaning but also the best choice in hardwood floor cleaning. We have been providing professional and serious service to our customers since we opened our doors. Our technicians are equipped with industry-leading tools and equipment, ensuring that your floors will be cleaned thoroughly and effectively. All of our wood, laminate, tile cleaning methods use biodegradable solutions which deliver powerful cleaning action while reducing the amount of toxins produced during the process. Before we begin, our service specialists will perform a thorough inspection of your flooring so that they can identify the main problem areas and apply the correct technique for cleaning them up! By the time we leave your house looking like new again, you'll think it was just bought new!
You can trust our service specialists with any type of cleaning job – from residential homes to commercial properties across the country. They are equipped with industry-leading tools and equipment to ensure that you get visible results that are long-lasting. Our services are guaranteed to leave your floors feeling soft and smelling fresh because we use biodegradable solutions which produce powerful cleaning action while reducing the number of toxins produced during the process. The result is a deep clean without harmful chemicals or damaging fumes!
CHECK OUT WHAT OUR CUSTOMERS HAVE SAID!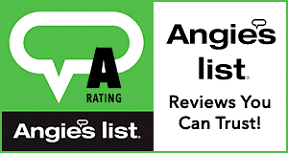 About West Chester, OH
City of West Chester, Ohio
West Chester Township is one of the thirteen townships of Butler County, Ohio, United States, located in the southeastern corner of the county. It is situated between Sharonville and Liberty Township, about 18 miles (29 km) north of Cincinnati, and is included in the Cincinnati Metropolitan Area. Exits 19, 21, and 22 off Interstate 75 serve West Chester. It is the most populous township in Ohio, with a population at the 2010 census of 60,958.
[max-neighborhoods title="Areas In West Chester, OH" location="West Chester, OH" limit="30″ sort="desc"]
[max-activities title="Things To Do in West Chester, OH" location="West Chester, OH" limit="12″ sort="desc"]